It has been a couple of weeks of big announcements from the major players in Consumer Technology.  Microsoft with it Surface, Apple with the redesigned MacBooks and the list of who is going to win over the wallet share of our next Tech Purchases grows even longer after Google's I/O last week.  The Search Giant announced the release of its much anticipated Jelly Bean Android OS update and the new Nexus 7 Tablet.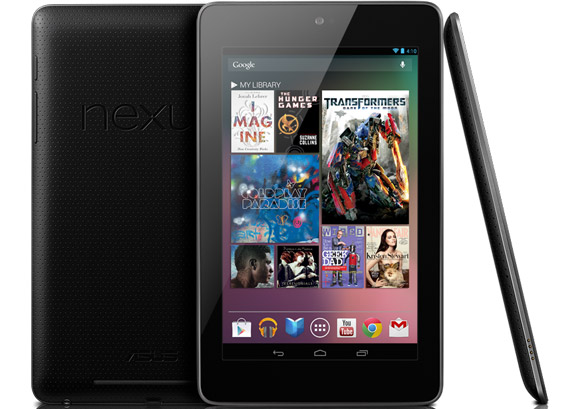 Having owned both a 7 inch tablet and the 10 inch iPad I must say that the 7 inch is actually a superior form factor that is much easier to use for prolonged periods and I find the reduced screen size to not only be an advantage for mobility but also can fit into a back pocket for temporary transport (try doing that with an iPad).
The Android 4.1 update brings with it several improvements to the stability and function of the Android OS.  I unfortunately never really got to lay around with ICS as the building of custom ROMs on two Samsung Galaxy SII's bricked both devices but I can say that the times that I have messed around with live devices in store…the setup was very responsive but I located an interesting side by side comparison video:
Jellybean may be all that and a slice of bread but will it be available on the Nexus 7 at its expected release point in a couple of weeks?  All reports are pointing to a yes.
To peel back the layers and look at the form and function of this the latest to try to take on the iPad:
Google Nexus 7 highlights
Size: 198.5 x 120 x 10.45 mm
Weight: 340 gram
Wi-Fi b/g/n
Bluetooth
Nvidia Tegra 3 processor
USB
GPS
NFC
8 or 16 GB internal storage
1 GB RAM
4325 mAh battery
8 hours of active use
1.2 megapixel front camera
Android 4.1 Jelly Bean
Sensors: Accelerometer, magnetometer, gyroscope
There is no doubt that with a price tag that starts at $199 (8GB) and $299 (16GB) that this could be a real contender for the hearts, minds and pocketbooks of the next Tablet buyers wish list.  In fact you can pre-order yours now by going to Google Play…it was so tempting to hit the Add to Cart button but I kept my calm and did not succumb to the pressure!
I was however a little surprised that there was not the memory expansion option with an SD or MicroSD Slot on the device.  That has always been a key differentiator for me with Android Devices over the Apple $100 stepping stones for each size increase.  Would 8GB be enough for me?  Probably as even with hundreds of PDFs and enough music to last a work day (and way too many apps) I am hovering at just over the 8GB range on my 16GB iPad but I would have far more control over what is on the device so it would likely befar more functional…to be on the safe side though…I would opt for the 16GB as WiFi is not EVERYWHERE so accessing my personal cloud is not always possible (because I would never create a personal HotSpot).
Well today starts an exciting week for me, the homestretch for me at work is upon us and today marks the first day to the end of our Fiscal reporting period…time to get the Game Face on!
Cheers,
Chris J Powell