So my day started off rather late and has not really recovered even yet as I prepare for the true end of my day.  But that being said, I could not let my every day posting record fall by the wayside because I slept in this morning.  I was looking through some of the daily news in the world of Technology and found an interesting post about the Cloud Storage provider Dropbox being hacked.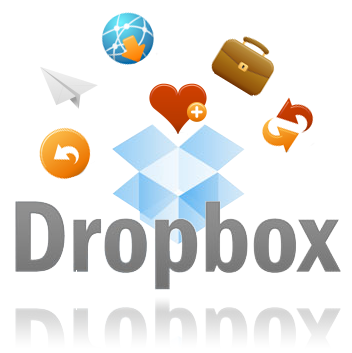 As much as I don't trust most cloud providers this really does not appear to be anything more than a training opportunity for all people who interact with technology.  As it turns out according to the official story posted on the Dropbox Blog it was a case that an employee had their email hacked and from within that email was a file that contained project documentation that had Dropbox customers email addresses and the spamming started in earnest.
What is Dropbox doing to fix this issue…well in the same post:
Keeping Dropbox secure is at the heart of what we do, and we're taking steps to improve the safety of your Dropbox even if your password is stolen, including:

Two-factor authentication, a way to optionally require two proofs of identity (such as your password and a temporary code sent to your phone) when signing in. (Coming in a few weeks)
New automated mechanisms to help identify suspicious activity. We'll continue to add more of these over time.
A new page that lets you examine all active logins to your account.
In some cases, we may require you to change your password. (For example, if it's commonly used or hasn't been changed in a long time)
So does this reduce my trust in cloud providers?  No this could happen to any company at any time.  Due diligence on the part of employees to keep their information secure and safe is the most important piece of security any company can invest in but is almost always the easiest point of entry for hackers.
If you have a Dropbox account though…I would suggest changing the password…it is not a bad idea to keep your information secure and regular password changes are good for us all.
Well it is late, I am tired and I have another post to prep for in the morning.
Cheers,
Chris J Powell