Well I must say after talking yesterday about Nuclear reactors, diving in to look at the latest feature of Google Docs seems well pedestrian.  But the reality is, the new Research Sidebar is simply awesome.  At its core is a direct connect to the full weight of Google's Search Engine…all within the document that you are working on.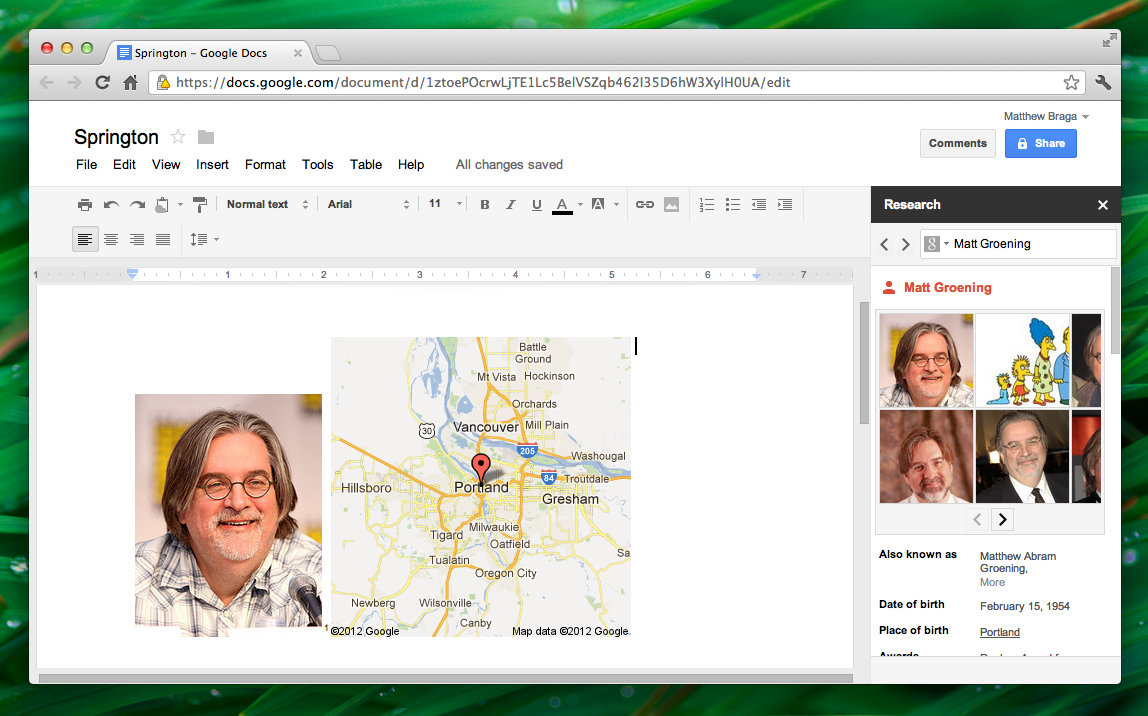 As reported by Ars Technica you no longer have to Alt  + Tab to head over to a Browser Window you can do your searches from within the document, pull images, quotes, etc directly from relevant web portals.  This is a good thing considering the number of schools and businesses that have embraced the world of Google Docs.
I am going to give the new feature a full run for its money over the next week and will try using it as my primary Blogging platform.  While messing around with the settings I did try to leverage the power of continual connection by opening up the same document on my iPad and did notice one very severe weakness.  The Desktop version of Google Docs utterly fails on the iPad and there fore the Research Sidebar does not function.  That is too bad because I had high hopes for a one view world!
Over and over the error:
https//docs.google.com

This error has been reported to Google and we'll look into it as soon as possible.  Please reload the page to continue.
And over and over the error would return.  I get that every feature will not be 100% compatible with every device but if there is any case to be made for not relying on a Cloud Solution for your Business Productivity needs this might just be more key than just the file format issues that "may" occur.  While I still think that this new feature is the Bee's Knees and Cat's Meow, I was hoping to be able to leverage it from my iPad and see if it was possible to further unchain myself from the Desktop and start to move in the direction of this "Post PC Era" that we are entering into.
I guess that will just have to wait for a while…the 15 error messages sent to Google this morning should alert them to the fact that there is a problem with my using one of their free services and that should get them to put 15-20 Engineers on the problem and have a solution by the end of the day right…oh yeah…reality sets in.  Solutions are now not part of the equation.  I have to wait for features to be added, bugs to be squashed and I don't even have a 1-800 to call for support.
Ok…back to the drawing board…and I will patiently wait for Mother Google to update their mobile version.
Well that is it for me.
Have a cheery day…I get to start mine with a splitting headache…guess the storm they were calling for is coming faster than they anticipated.  I do love being a walking barometer!
Cheers,
Chris J Powell