I have said it many times and will continue to say it…the first step to a successful Social Media Plan is to build the plan and start posting.  Not doing that and you will forever wonder if the world really wanted to hear what you had to say!  In my opinion it does not matter if you are a Successful Brand, a Sales Professional or Charity/Community Group the only way you will ever start to get any traction is if you start to build a consistent message and start to develop a following!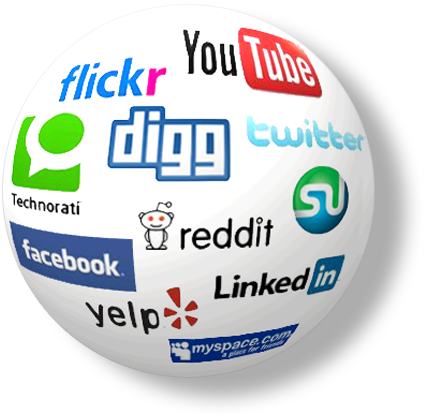 I will say from my own experience the biggest challenge was to get started.  Building in the time that it would take for me to be able to connect with and engage potentially Millions of Fans that would be knocking on my virtual door the first time I put something remotely intelligent out there.  The reality is…I did not instantly get Millions of Fans…18 months in and I have an extensive network…but even going into 3 layers of connections…it is not Millions of Fans.
I look at Social Media as a way to Engage and Expand my own personal network and the same can be said regardless of what type of organization you are.  But how do you build a Social Brand where there was nothing before?
Social Media is about building a Network…that is the simplest form of what it is…it is Free and it can be instantaneous but it is just like the good old days of shaking hands and kissing babies!  A Social Media Plan has to be built even before you start your Tweeting, Blogging and +ing so take a moment and think about what you want out of Social Media.  This exercise is important because this is what your overall goals will be set from.
If your purpose is to double your existing number of connections…how will you do this?  Are you going to do it organically by posting relevant content that people want (takes longer but the followers tend to stay) or are you going to go out and scalp and hunt for the connections you want (fast and easy…some may follow…most will not).  I tend to do a combination of the two.  Consistent, regular posts on my Social Networks with a slightly unique brand message on each ensures that I not only secure Tweeps…I also get +ers and LinkedIn Connections.
If your purpose is to really build a brand visibility and recognition…then the network is important but the message that you put out has to be very, very well thought out.  It is a campaign, not to be altered or flipped on a daily basis…enter into the plan for the long term…that is where the results are.
So what do I talk about to ensure relevancy?  I am a firm believer that regardless of if you are building a Personal Brand or representing your Company…there has to be a personality behind the message.  Even in 140 characters…that personality comes through.  The exposing of yourself to Social Networks is probably the single biggest reason why most people only dabble or they try it for a few months and when the ROI does not magically appear out of no where…they give up.
Social Networks (Facebook, Twitter, Google+) are littered with these Social Media Zombies that have not posted in a year, sit idle taking up space and are just waiting for someone to come along and take their online identity from them…when this happens…well imagine if it is your Company's Brand messaging that is co-opted by…lets say the competition…just a wee bit of damage can occur.
I Post Daily on the big 4 Social Networks and try to be active weekly on at least a dozen others.  The reality is…this exercise does take time…how much is up to you though and what your goals and objectives were when you set out your Social Media Plan.
Do you have a plan?  Are you putting that plan into practice every day?  Success does not happen in a Day…it happens Day by Day so sit down, set your goals and your targets, build a plan and start getting social!
Cheers,
Chris J Powell